In an ever changing digital landscape, achievement in business can at times depend on what you do (or don't do) to publicize your company online. The digital marketing strategy for your business is decided depending on the scale of your business. At Delimp we accept the truth that a digital marketing strategy is essential to take advantage of the growing market opportunities.
Formerly, writing your marketing strategy, you need to know how your product, service and any business needs benefits others and how it's unique to other businesses in the market. Further, you need to do market research and analysis to understand your competition, your target market, and other factors that will impact your ability to reach and interested people to your business. Hire the marketing strategy experts at Delimp.
Reasons why you need a proper marketing strategy
To have a powerful online value proposition
To know your online market share
To have a clear strategic goal
To avoid wasting money and time through duplication
To be agile enough to stay ahead
To avoid being disintegrated
You're one of the companies that don't have a digital strategy yet?
Start with a marketing plan defining transformation necessary. Subsequently, following the agreement, build an integrated digital plan which is part of the marketing plan on the whole.
Digital marketing strategy quick guide
A successful digital marketing strategy will help you take the exact decision to make your company unbeaten online. A process model that provides a structure that gives a logical series to follow and guarantee inclusion of all key activities of strategy development. We recommend different planning approach.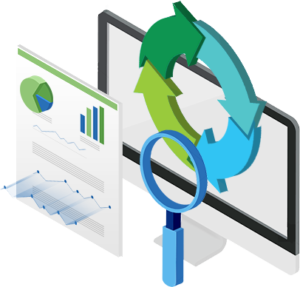 How to Build a Comprehensive Marketing Strategy
Build your buyer personas
For any marketing strategy be it offline or online; it is important that you know who you're advertising to. The best digital marketing strategies are built upon thorough buyer personas. A buyer persona refers your ideal customer(s). This can be created by surveying, researching and interviewing your business's target audience.
Identify your goals
No matter what your overarching goal is, you need to be familiar with how to measure it. Now, how you weigh up the value of your digital strategy depends on your type of business. It's however, essential to ensure you're able to assess. DELIMP can help you find out the metrics and help you adjust your strategy in the future.
Evaluate your digital marketing
At DELIMP the experts consider your available digital marketing assets to incorporate into your strategy. The earned, owned and paid media framework helps to label the digital channels that you're already using. Hire us to evaluate your existing digital marketing channels and assets.