Join Our Team
Join our diverse group of professional's, working to solve industries' most complex problems. We strive to create meaning in the work and provide more than just a job. We pride ourselves on having an environment where people can enjoy coming to work every day, by supporting our employees in their professional and personal lives as well.
Are you looking to transform the mundane into unbelievably exciting? If you think your creative skill can comfortably enjoy a cup of tea with your analytical skills, Delimp is the right place where you can explore your skills and enhance your career growth.
Hybrid App Developer
We are looking for a qualified Application Developer to join our team! As am Application Developer, you will design and code functional programs and applications. You will work both as part of the team and individually.
Eligibility
Identify key application features
Design creative prototypes based on specifications
Perform unit and integration testing before launch
Troubleshoot applications
Test existing applications, identify deficiencies and offer solutions
Magento- 2 Developer
We are looking for Magento Developers well versed with Magento 1x and 2x, with practical hands on experience onto Magento 2.  Added advantage will be for the candidates with experience onto enterprise, plugins, extensions, migrations.
Eligibility
PSD to Magento theme conversion
Regularly update our Magento installation
Install security patches
Knowledge of multiple e-commerce integration
Magento Version Upgrade extensions & integration
Drupal Developer
We are looking for a qualified Drupal Developer to join our team. As a Drupal Developer, you will be responsible for building the 'client-side' of our web applications which makes your role crucial for the success of our business.
Eligibility
Minimum 4yrs. of working experience with Drupal 7.x and 8.x, and PHP 5.x and 7.x.
Experience with Composer, Drush and working with the command line (Linux)
Strong experience with core technologies such as PHP, SQL, JavaScript, Python, Unix/Linux, Apache, and server hosting solutions
Experienced with Version control systems such as SVN, GIT, etc.
Solid understanding of AJAX, JQuery, HTML, JavaScript, and CSS.
Benefits to Join Us
Our corporate environment promote integrity and nurture individual talent, offering the keen opportunities for growth and rewarding exceptional performance.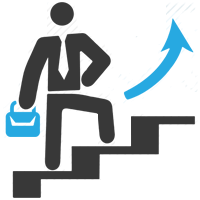 Shape the future
We have a passion for our work, and our work environment is open and collaborative which enables sharing of the unique knowledge that each individual brings. This is a place where you can work with healthy mind and your ideas can be brought to life in new designs and solutions that will be shaping the future.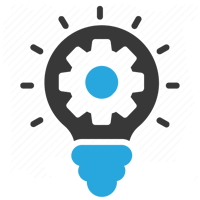 Make an impact
We employ our technology to contribute to growth and development in the societies in which we operate and around the world. Here at Delimp, you have the opportunity to do meaningful work that has a incredible impact in the world.